Back to Blog
Nov 9, 2021
The Clover School Celebrates 25 Years of Heart with at-Home Montessori Series
By Clover Team
Bestselling author of The Montessori Toddler, Simone Davies, joins The Clover School to help debunk some common Montessori myths
With thanks to our community and those who have supported our school through 25 wonderful years, The Clover School is excited to present a free monthly speaker series offering a variety of topics to support families through the remainder of the school year.
We have an incredible lineup of experts covering everything from nutrition to self-esteem building. You won't want to miss our keynote speaker, the fabulous Simone Davies! A mom of two, Montessori educator, and best-selling author of The Montessori Toddler, Simone will join us in February during Montessori Education Week for a session on Montessori Parenting.
Topics covered in the series will include:
Healthy Sleep Habits
Infant & Toddler Nutrition
Self-Esteem & Gender Expression
Antiracism & Social Justice for Children
Montessori at Home
And more!
These sessions are open to all, and attendance is free with a donation to a rotating roster of causes and organizations we are proud to support.
Sign up below to receive each month's registration links and ongoing details about the events.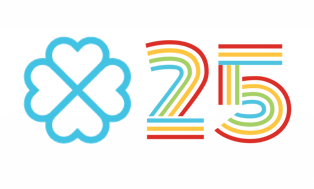 Founded in 1996 by Isabelle Kunicki and Sandra Bosnar-Dale, The CloverSchool provides heart-centred Montessori education to children 18 months through 14 years. Clover's unique signature curriculum provides a loving and nurturing learning environment with forward-thinking, reflexive Montessori programming emphasizing authenticity, creativity, evolution, and growth.