We believe that a thriving community is what makes our school so special, which is why we place such a high value on the relationships we build and nurture with parents, students, teachers and staff.
Here's what our people say about life at The Clover School…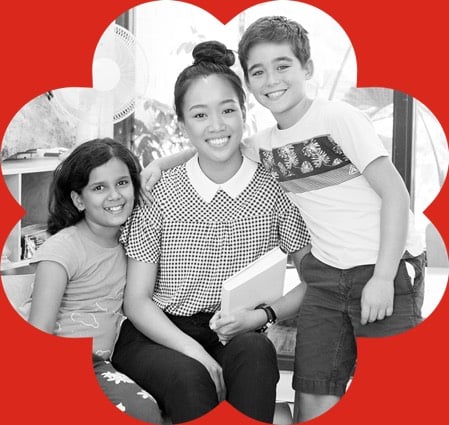 As a first time mom, I was apprehensive for my son to attend school full day. My husband and I visited numerous Montessori toddler programs and I will never forget the day we walked into The Clover School – we immediately felt at home and knew that it was the right place for our kids. All I wanted for my son was to have fun learning new things and to be loved and treated with respect while doing so. That is EXACTLY what he (and later, his little brother) received at The Clover School. The teachers and administrators became a second family to us. Joining the Clover community was the one of the best decisions we ever made."
PARENTS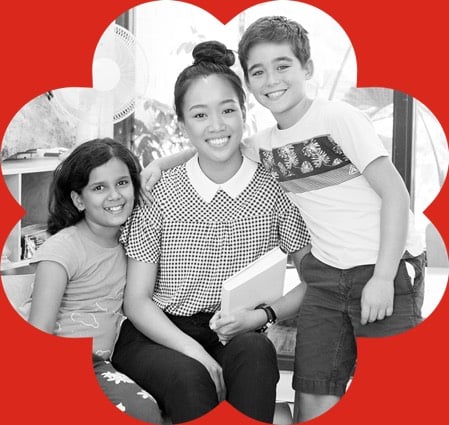 My experience at The Clover School (formerly Forest Hill Montessori) was one of wonder and magic. I began attending Forest Hill at the age of two and a half and the memories of the school are still with me today, nearly twenty years later. Forest Hill was a home away from home, the teachers were warm and welcoming and immediately encouraged myself and other children to explore and ask questions. Curiosity was promoted and thus, school never felt like a burden. Forest Hill embraced the foundations of Maria Montessori which was that the child led in the development of their learning with the guidance of a teacher at hand. From colouring metal insets to learning how to add, subtract and multiply on the counting beads, to sitting in the small and charming library for French lessons, Forest Hill Montessori cultivated my curiosity for learning and fostered my need for creativity as a child, both of which are still with me today as an adult and something I will always be grateful for. Thank you."
FORMER STUDENT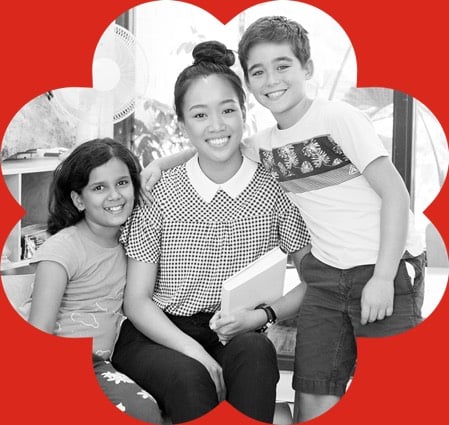 Being both an employee and parent of a child at The Clover School, I have the privilege of experiencing the school's nurturing mentality in a multitude of ways. Over the years, the administration has supported my growth as a Montessori educator through mentoring my education and career development with caring guidance. Each and every day the wonderful teachers at the school foster my own son's well-being and intellect as a young child, with their kindness and commitment to him and his young peers. I feel very lucky to be part of such a supportive community."
TEACHER & PARENT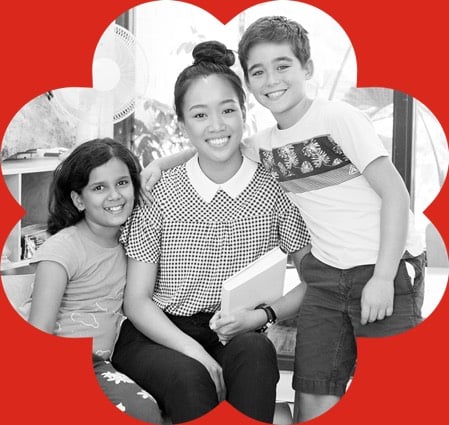 For my wife and I the whole point of having our children attend Montessori school is that we want them to both fall in love with learning, and develop the capacity to engage with their world critically. Without reservation I can say that both of my daughters have prospered and grown in countless ways, including the ones above thanks to the environment, instruction and culture of The Clover School.

My 10 year old is in her 5th year and has grown into a confident, compassionate and curious young woman. While the compassion and curiosity are somewhat innate, her confidence is something that is undeniably a result of being at FHMS and feeling supported and safe.My 5 year old, in her 3rd year, has become more determined and resilient, and now asks for 'materials' at home so she doesn't have to 'stop' when she gets home.

Not only has The Clover School been a great experience for both of my children, it has also provided my wife and I a community of parents who are equally interested in child-led learning. Some of these parents and families have become our closest friends. While this last point was not really a factor in considering a school, it is certainly a benefit that cannot be overlooked.

I am obviously biassed having now experienced 5 years of Clover, but if you are considering starting your child in a new school, or just in the process of exploring schools for the first time, you should strongly consider The Clover School as it truly has been an invaluable experience."
PARENT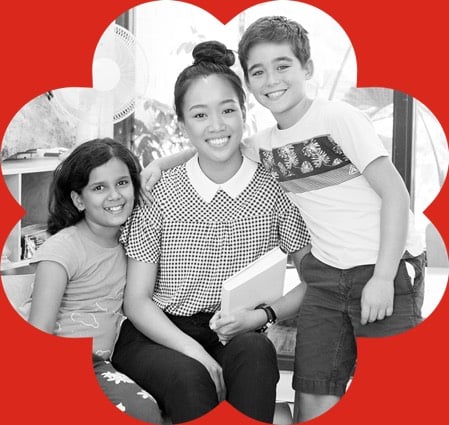 Over the many years that I have worked at The Clover School, I was constantly given opportunities, guidance and support in order to grow as an educator and as a person. The Clover School is more than just a job, it is my career, my passion and like a second home to me. The tight knit community of parents, staff and of course children of The Clover School make it fun and enjoyable to come to work every day. I am happy and honoured to do what I love to do, teach children to be strong, independent, and loving individuals in society. I look forward to continue to shape into a confident educator in the Montessori community."
TEACHER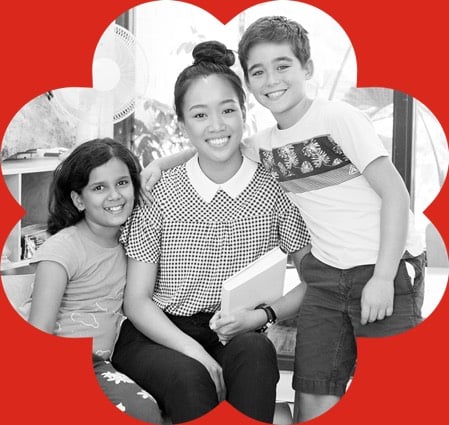 We would like to express our gratitude to the staff of Forest Hill Montessori School for the incredible job they do each and every day. They have equipped our sons with the tools for success in life. During the course of their years at FHMS, we have seen their self-esteem and confidence grow in leaps and bounds. We couldn't be happier with the Teachers, Assistants and Directors; they are all extraordinarily caring, wonderful, nurturing people who always put the children first."
PARENTS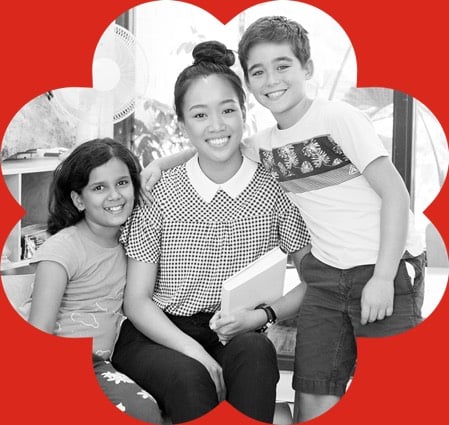 After visiting several Montessori schools in downtown Toronto, The Clover School (formerly Forest Hill Montessori) was hands down our first choice. Our son, Jack has flourished under the careful guidance of Ms. Duncan and her ability to facilitate an environment with just the right combination of independent learning and professional instruction. We are constantly amazed at Jack's new abilities. From handwriting to multiplication to science and life skills, the teachers adeptly foster a love of exploration, learning and independent thought. We would wholeheartedly recommended The Clover School to any parent looking for a superior educational experience for their child."
PARENT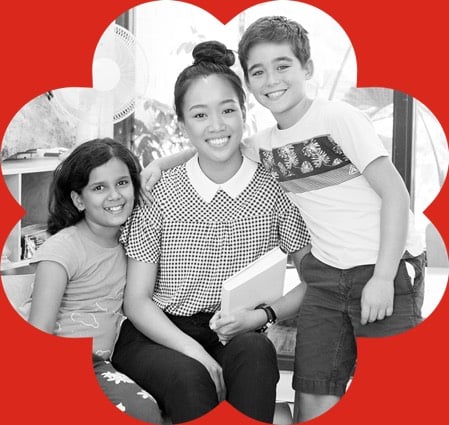 Our family has been at The Clover School (formerly FHMS) for 8 years, and it has been an absolutely amazing experience to watch my two children grow up in the Montessori environment. Their education at The Clover School has imbued them with a passion for learning, respect for others and for themselves, an openness to difference and to new experiences, and a sense of communal responsibility. Strangers and friends often comment on my children's kindness, curiosity and maturity and I know that a large part of their development has been thanks to the supportive learning environment at school. We came to The Clover School after living overseas for some time, so it has been really important to me as a parent that I have also felt consistently supported and welcomed by the the Clover community. There are so many opportunities to engage with my children's teachers and with other parents, whether that is in the classroom, at family or parent events, or just crossing paths at pick up and drop off times. The Clover School has truly been a gift to our family, and I am so grateful that we made the choice to join the school community 8 years ago."
Parent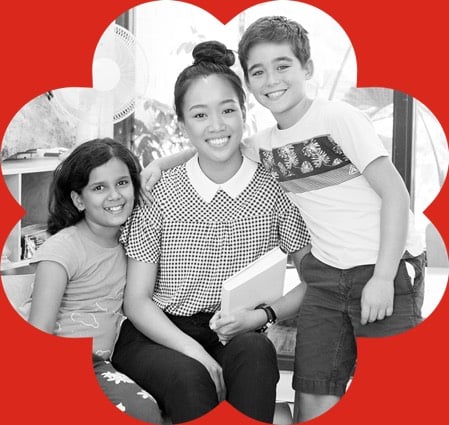 I never thought it was possible to fall in love with a school until I discovered The Clover School.

Our kids weren't thriving in the traditional school model - 3 gifted, elementary school boys who don't fit the mold of what it takes to thrive in the outdated, assembly line process of memorizing, sitting still, hours of homework, don't stand out system.

Within weeks of starting at The Clover School, we have 3 brand new boys - or to put it better, they get to be themselves. Can you imagine a school that not only teaches the fundamentals, but also teaches leadership, confidence, problem solving, how to think, how to feel, time management, cooperation, creativity, music, art, independence, critical thinking, courage, innovation, conflict resolution, respect, integrity, and love?

This school is our dream come true - the school we wish we had as children, that we can now gift to our kids."
PARENT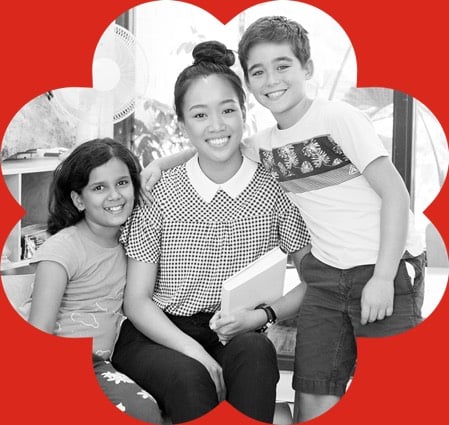 My child has been attending The Clover School since she was 2 and a half we have been so grateful to be part of the school community since then. The greatest part of our experience has been the way Valentina has been allowed to grow and flourish and shine in her uniqueness while being taught the values of independence and kindness. The teachers have always been responsive to our inquiries and to the individual needs of our child and she has been given the freedom to grow and develop into an inquisitive and curious little girl. We have had an overall great experience at The Clover School so far and look forward to the years to come."
PARENT