Guess who's back? Back again? Teacher Tuesday's back – tell all your friends! Welcome everyone to one of the highlights of our week: Teacher Tuesday! Where we here at The Clover School have the opportunity to introduce to you different members of our incredible team. As many of you are aware, our Clover team achieved an amazing milestone a few weeks ago. We were able to officially open the doors of our new High Park Campus and welcome our newest childcare-age students into their classrooms. We are over the moon to have our beautifully and thoughtfully renovated building, our labour of love over the last several months full of learning and laughter. Now that we are settled into our new space, we are eager to introduce you to the fabulous group of educators we have working here! This week, we are excited for you to meet our two head teachers here at High Park – Ms. Renata Aksamit and Ms. Eva Grimaldi. As we navigated the winding road to opening our doors at High Park, Ms. Renata and Ms. Eva were always so positive, flexible and adaptable. Keep reading to learn more about these fascinating, hard working and brilliant women who we feel so lucky to have as a part of our Clover family!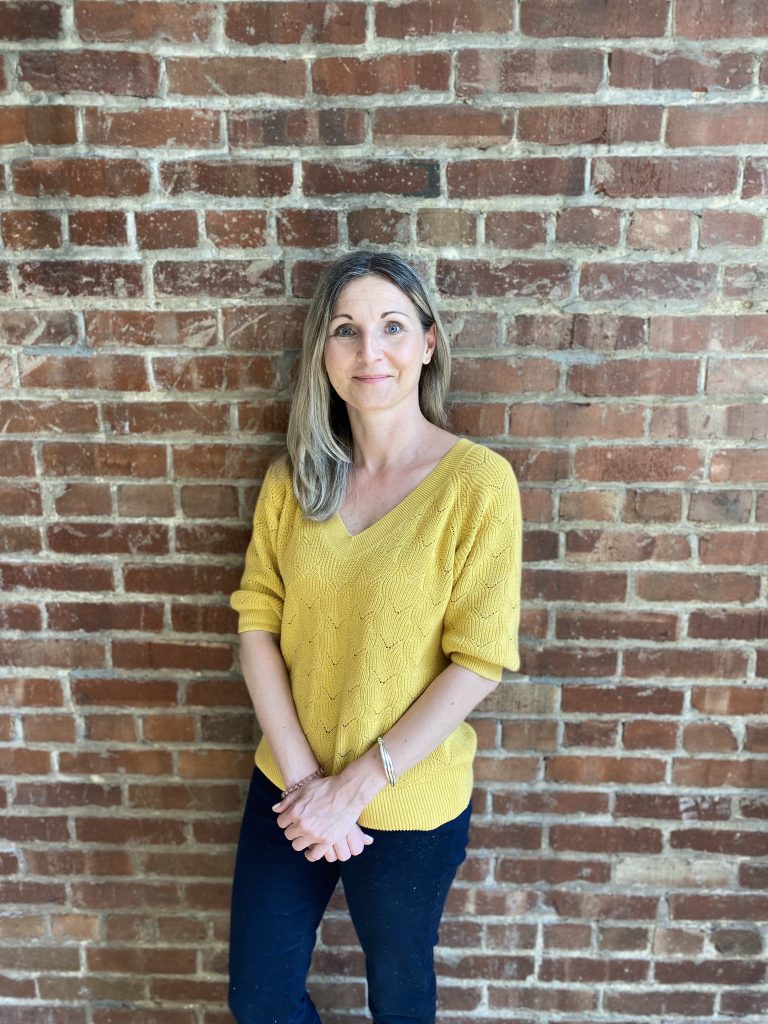 Caring for all of our Toddler and Pre-Primary students is the head teacher in our Buttercup classroom, Ms. Renata Aksamit. Ms. Renata brings to our school a wide range of knowledge and experience. She obtained her Primary Montessori and Early Child Education Diploma at Vancouver ECE and Montessori College. She also has her Infant Toddler Diploma from the Toronto Montessori Institute and an Autism and Behavioural Science Graduate Certificate from George Brown College. She has been working with young children for the last fourteen years as a Montessori Toddler, Pre-Primary, and Primary teacher. Ms. Renata loves being a part of the Clover team because of the sense of community and respect she feels amongst the staff, students, and families.
Ms. Renata lives with her husband and daughter and 3 birds – she has a lovebird named Azulka (fun fact: Azulka can speak polish) and two budgies named Ringo and Roco. When she isn't doting on her beloved Buttercup students, she loves to do art projects with her daughter – recently they made resin pendants together. In the summer months, she loves to spend time outdoors. Camping, going for long walks and enjoying picnics with friends are some of her favourite pastimes. When the weather is colder, she loves to curl up on the couch to read a good book or watch a new movie while sipping on hot tea.
Travelling is one of Ms. Renata's biggest passions. Whenever possible, her family loves to pack their bags and visit new places – especially taking the road less travelled and exploring locations that are off the beaten path. She enjoys spending time in small towns getting to know the locals, enjoying their food and learning about their culture and everyday life. Her favourite places to visit are the Balkans and Latin America. She also loves to travel to Poland to visit family whenever possible. It is very important to Ms. Renata to have her daughter join her on these trips to experience the culture and language and to have those family connections with their loved ones overseas.
Ms. Renata loves polish food such as pierogis or bigos (which is a sauerkraut and meat stew). She also never says no to a slice of cheesecake! She is known for making some delicious signature dishes of her own: she makes tacos that her family can't get enough of and she is famous for making yummy blueberry buns – a taste of her childhood in Poland. Her favourite animals are birds (she loves to watch the cardinals that fly by her window in the mornings) and she has recently fallen in love with lion head bunnies! She loves to listen to folk and Bossa nova music. Her favourite movies are based on Stephen King novels like The Green Mile and Misery and her favourite television show is Two and a Half Men. A fun fact about Ms. Renata is that she hosted a polish film festival in Vancouver back in 2008.
Now that we are in our High Park Campus, it has brought great joy to Ms. Renata to begin building a community in her Buttercup classroom. She has so many exciting art and science projects planned and can't wait to take everyone out to explore the neighbourhood on lots walks in the gorgeous spring weather.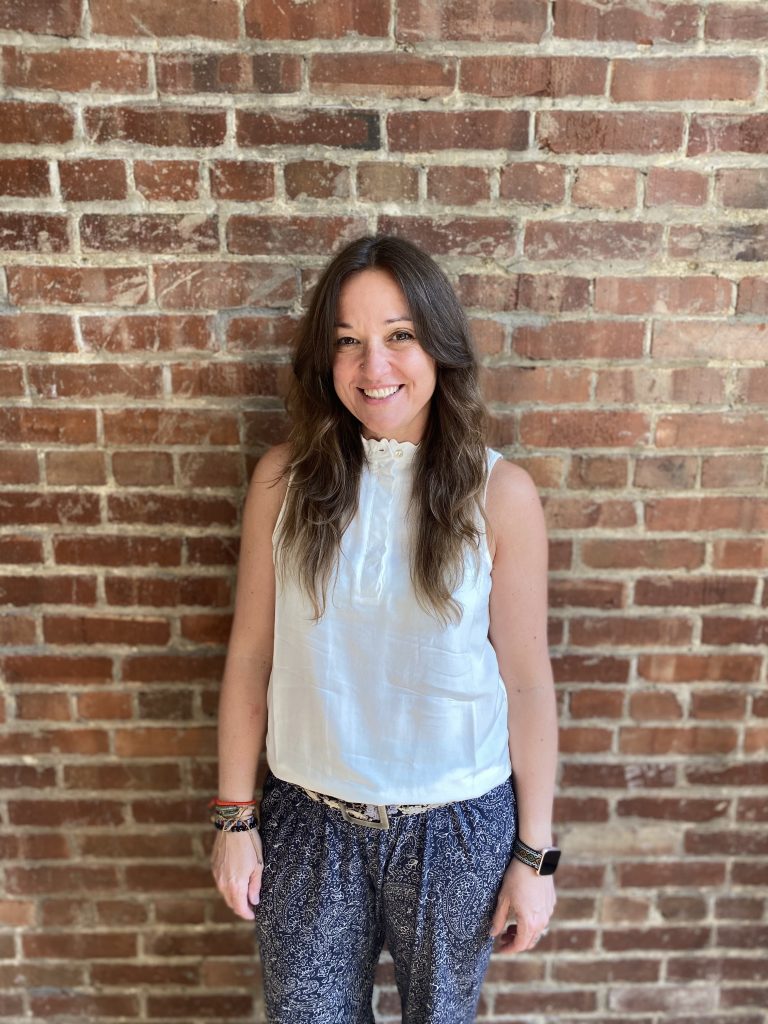 In the Trillium Class working with our Primary students, we have the lovely Ms. Eva Grimaldi. Ms. Eva has a masters degree in communication and worked in that field before going back to school to obtain her Montessori teacher degree in 2012. She was a journalist in Hungary for six years, and then worked in London, England in Public Relations and Art Management for another five years. She then moved to Canada with her husband to start a family and begin a brand new career. Ms. Eva was searching for a path that would allow her the means to provide her children with the ability to experience and appreciate the world around them in the way she was able to during her travels and experiences, while remaining authentic and nurturing. When she discovered Maria Montessori's teachings, she knew that education was her calling. She pursued this dream and graduated from Montessori Teachers College. She has now been working in a Montessori environment, mostly as a Casa directress, for almost a decade.
Ms. Eva and her husband have two beautiful children – Jazmin who is 13 years old and Samuel who is nine years old. They also have a sweet ten-year-old Boston Terrier and Beagle mix named Louis who completes their family. They are a tight knit family who love to spend time together. One of their favourite things to do together is dance around in the living room being silly.
Ms. Eva loves working at The Clover School because of the sense of community she instantly felt when she joined our team. On her first day of work, she said that it felt like she had been a part of our Clover family forever. When she isn't at school working with her students, she loves being outdoors. She enjoys hiking, skiing, and is a long-distance runner. Last fall, she had an injury which slowed her down and made her take a break but she is finally on the mend. Now that the weather is finally warm and sunny again, she is excited to hit the ground running (pun most definitely intended). It is one of her favourite ways to exercise and decompress. Reading is also one of Ms. Eva's favourite pastimes. She can not fall asleep at night without a book in her hand. She is also addicted to true crime podcasts.
Ms. Eva loves food and cooking. One of her favourite meals is her mother's stuffed peppers. Ms. Eva herself is also known for her culinary skills – her signature dish is a Hungarian Gulyas and she makes a mean apple pie! Ms. Eva is a big music fan. She used to be a big fan of Depeche Mode (a 1980s English electronic band), and while she doesn't listen to them very much anymore, anytime she hears one of their songs she still loves it and feels 17 years old all over again. Now she loves listening to hip hop, ambient and classical music. On a slow weekend morning, you can find Ms. Eva and her husband listening to tunes from the 1920s while enjoying a leisurely two hour coffee. Ah, the simple pleasures in life!
Her favourite movie is Time of the Gypsies from a Serbian director named Emir Kusturica. Her favourite television show is the HBO classic, The Wire. Her favourite animals are dogs and horses. A fun fact about Ms. Eva is that she actually ran two socially distanced half marathons by herself during the closures throughout the covid-19 pandemic! What an incredible accomplishment!
Ms. Eva is thrilled to finally be in her classroom here at High Park. She has loved creating a beautiful space for her children that they love, feel safe and secure in, are inspired by, and look forward to coming to each day. It has been amazing to watch her students seamlessly transition into their new environment and blossom, like their classroom namesake Trillium flowers do, while in her care.
We are pleased as punch to have been able to introduce to this dynamic duo, our head teachers of the two classrooms currently running at our High Park Campus. We look forward to opening more classes in the fall and introducing you to more of the incredible educators we have coming on board at our newest campus. Be sure to check out Teacher Tuesday next week where we introduce you to the incredible team of classroom assistants and support staff that we have working at High Park. We can't wait for you to (virtually) meet them!
To learn more about school, culture and community, please join us at our Virtual Open House tomorrow, May 26th at 7:00 pm! You can register for our open house by clicking here. You can also book a virtual tour to meet with our High Park Campus Vice Principal, Ms. Amy Gataveckas, by clicking here. Registration is open for fall of 2021, but spaces are filling quickly! We look forward to chatting with you to learn more about you and your family!